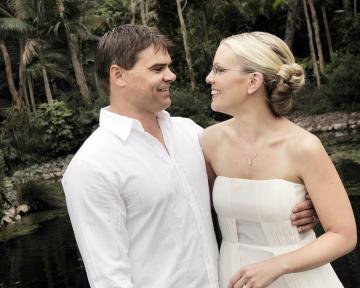 Turn your memories into beautiful woven tapestries with Image Weave.
Image Weave is a brand new division of Adorabella Pty Ltd. 
Do you capture the most precious moment of your child? Maybe a wedding photograph from your special day? Or even one of a loved family pet?
Wouldn't it be nice to preserve that memory in a unique and stylish way for years to come!
Image Weave tapestries are a specatular way to preserve that memory in your home. Or even as a special personalised gift for a friend or family member. 
Image Weave is a woven tapestry and the images are not photographic reproductions printed, sublimated or silk-screened (processes common to T-shirts) onto canvas or other fabrics. By their very nature, Image Weave tapestries (woven images) have their own special character and appeal. If you are after an exact photographic reproduction on fabric then the Image Weave process of weaving your image or photo may not be for you.
Why Choose Image Weave?
There are 5 reasons why you should have your photograph woven into a tapestry by Image Weave:
Reliable, Personal and Friendly Service: The people that own the business run the business and answer the telephone. We can help you with your choice via email, telephone, or fax (without International call costs if you reside in Australia).
Great Support: We can usually answer all questions on the spot but if we can't answer your question we will quickly find the answer and promptly return your call.
Experience: Image Weave are a division of Adorabella, who are the leading Australian Distributor of tapestries, wall hangings and jacquard cushions who have been serving customers for 34 years. The business is owned and run by the original owners Katie & Ross Connors.  Image Weave being a division of Adorabella can draw upon the vast resources, experience and connections that the Company has developed over our 34 years in this business and who work directly with the mills, minimizing the risk of miscommunication and delay via middlemen.
Australian Manufacturer: Image Weave tapestries are finished by the same team that finish all the tapestries at Adorabella, who are leading suppliers in this field. Unlike many other suppliers and distributors throughout the world, we do not simply act as middlemen. All Image Weave tapestries are finished at Adorabella (in Mittagong in the NSW Southern Highlands) to ensure that our tapestries and wall hangings hang correctly i.e. as squarely and as flat as possible. Over the past 34 years Adorabella has perfected processes where they re-manufacture the backs of their tapestries to ensure maximum appeal when hung, (a process that is not as simple as it sounds) and at this time we also fit a continuous weight bar into the bottom of the tapestry which helps minimize distortion of the tapestry when hung.
Exclusive Tapestry Hanging Rods and Finials: Image Weave coordinating hanging Rods & Finials are supplied to us by our parent company Adorabella – those rods & finials being exclusive to Adorabella in Australia. Our tapestry hanging rod sets have purpose built hanging hooks that allow the tapestry to hang close to the wall thereby helping to keep the tapestry as flat and without waver as possible (unlike curtain brackets). All our rods and finials come complete with hanging hardware.
Currently Image Weave is available exclusively at ADORABELLA HOME (the Adorabella Concept Store):
Shop 8, "High Street" Arcade,
310 - 312 Bong Bong Street,
BOWRAL   NSW   2576
Phone: 02 4862 1889
Email: adorabellahome@adorabella.com.au