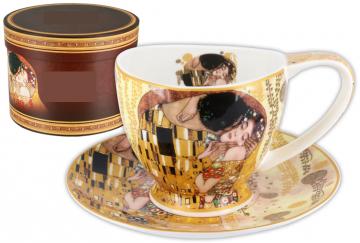 Perfect Gift Giving!
Introducing the new giftware range available exclusively to ADORABELLA HOME*
Featuring designs by famous impressionist artists including Gustav Klimt, Van Gogh, Monet, as well as designs by Leonardo Di Vinci. This range features exquisite European made items, beautifully packaged and presented:
Cup and saucer sets
Plate sets
Tea cups
Mugs
Coasters
Umbrellas
Paper weights
Stock is strictly limited leading to the Christmas season.
This range is available exclusively at ADORABELLA HOME (the Adorabella Concept Store).
For more information, please contact:
ADORABELLA HOME
Shop 8, "High Street" Arcade,
310 - 312 Bong Bong Street,
BOWRAL   NSW   2576
Phone: 02 4862 1889
Email: adorabellahome@adorabella.com.au
* Exclusively Adavailable to Adorabella Home. These items are not available through the Adorabella wholesale network.